Home >> Businesses >> Run a Business Out of Your Self Storage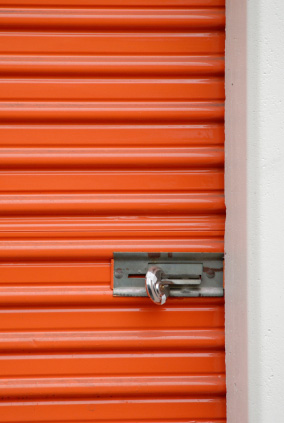 Some small business owners seeking to save money by downsizing or become more professional and attract customers somewhere other than their garage or backyard storage unit have discovered that they can run their business directly from their self storage unit. This idea saves money and can be an excellent idea for those just starting out with their small business, but it is ill-advised for those running a computer business. Unless the mini storage is a climate-controlled unit, the unit will become extremely hot or cold (depending on the time of year) and computers, computer parts, and sensitive equipment can be damaged, sometimes beyond repair. To replace damaged valuables, small business owners must then spend valuable earnings, an expense that could be avoided with proper foresight. Another important consideration when dealing with any self storage facility is security. People who run a business from mini storage facilities can become prime targets for thieves, especially in first or second generation self storage facilities where security is not as tight anyway. Always check security measures beforehand to see if your valuables will be safe, and check with management to see if additional security is optional or allowed.
Do All Mini Storages All You To Run A Business?
On the other hand, not all mini storage facilities allow people to run their business from the unit itself. As before mentioned, security is a major concern, and some facilities ban the running of a business directly from the unit for this reason alone. While other concerns can be factors (such as adequate parking for customers or risks to other units), security is usually the primary reason for not allowing businesses to be run from a unit. To find out if local mini storages allow customers to run their business from the unit, it is best to check with a manager first. Most managers are open to visitor questions and comments, but some require an appointment ahead of time. This is especially true for managers of large facilities or those that manage several stores in a local area. Prepare ahead by calling for information that can be gathered over the phone or to make an appointment with the proper person at a time and place convenient for everyone.
Some Self Storages Offer Specialized Store Fronts
Those that do allow businesses to be run directly from a unit may offer amenities such as specialized store fronts, additional parking for small business customers, better access to the unit, and more. However, the price for these units may be slightly higher, and often there is a waiting list for these units in large metropolitan areas. In general, more businesses that are first generation self storages are open to this idea than the newer self storages, so it may take some shopping to find one that allows units to be used for running a business. Unless security is well established for the facility, do not attempt to store a large amount of valuables in your business unit. Some self storages allow those running a business from their unit to rent the adjacent unit as well, in order to break up the amount of valuables stored in one unit. This is usually a better alternative than storing excess valuables in your garage, even though the cost is somewhat higher.
Running A Business From Your Self Storage Unit Is A Smart Choice
Running a store from your self storage can be a less expensive alternative to renting or leasing a small store, and is definitely more professional than running one from your garage or backyard storage area. While technologically advanced business equipment should probably be kept elsewhere, manufactured products are a great option for small businesses run from mini storages. This option is ideal for those operating a mail order or auction website business, unless the equipment is very costly or especially sensitive to extreme temperatures (especially if the unit is not climate controlled). Want even more info? You may also wish to check out our article about self storage and your business.