Home >> Self Storage Intro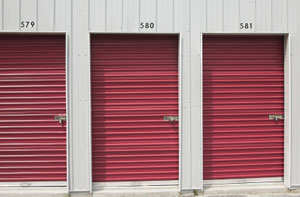 What Is Self Storage - What is self storage? If you are facing a space crunch, self storage may be a great option for you!
Self Storage Security - Deciding on self storage is easy. However, deciding how much security is enough may not be so easy. Learn about your mini storage security options.
Your Self Storage Contract - Make sure to carefully review your self storage contract before signing it. Learn all about self storage contracts.
Alternatives To Self Storage - So you're considering self storage. Before making your decision, consider some cheaper alternatives.
All About Self Storage Facilities - Don't take anything for granted when renting a self storage unit. Make sure to know all about it and ask questions about pests, rodents, and environmental concerns.
Different Types of Self Storages - There are various different types of self storage options. Find out what your options are before you decide on self storage.
Organizing Your Self Storage Unit - Moving into a self storage unit? The biggest challenge you'll face is organization of your belongings!
Self Storage or Get Rid of My Stuff - Is it time to downsize rather than store? Explore the alternatives of using self storage or just getting rid of your stuff.
Saving Money At Your Self Storage - Don't spend unnecessary money on self storage. Learn all about saving money on self storage.
Gaining Access To Your Self Storage - Figure out your access needs before you settle on a self storage facility. Learn all about gaining access to your mini storage.
What Should I Store In My Self Storage - Learn about what you can put in self storage. Tips and information about storing stuff in self storage.
How Much Self Storage Space Do I Need - Make sure you've allowed enough space to keep your items safe in self storage while minimizing the cost.
Transporting My Stuff To The Self Storage - Now that you've made a decision about self storage how do you get your stuff there? Tips on how to move your stuff to your self storage unit.
Which Self Storage Brand Should I Choose - Self Storage choices are varied. Review them all before making your decision on the brand right for you.
What Should I Avoid Storing In Self Storage - You'll want to avoid placing certain items in self storage. Learn all about what you should avoid putting in your mini storage locker.
Using The Internet To Research Self Storages - Learn how to use the Internet to obtain reliable research information when seeking self storage or mini storage.