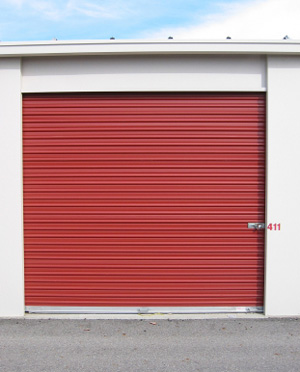 Simply defined, self storage (also called mini storage) is a commercial facility that allows you to store your belongings on their property for short or extended periods of time. Multiple self storage facilities have cropped up all over the country for those who may find themselves in need of downsizing, repairing or even those who are in the process of moving and may need to move some belongings from one property to another but there will be a time lapse in between the two moves.
Who Uses Self Storage?
Well, people just like you and I use self storage all of the time! Self storage is especially helpful for those who live in an apartment complex where storage space for items may not be readily available, for those who are remodeling their homes and need to empty out a couple of rooms for short periods of time or for those who simply have downsized from a home to an apartment and are uncertain as to what to do with personal property. Self storage is often an inexpensive alternative to high priced storage by moving companies or other storage facilities which often cripple the consumer with excessive prices, low access and limited use.
Today's self storage facilities are as varied as the types of home you can buy! You can opt for a "stand alone" unit which are found in many towns that often resemble garages, the popular "Pods" that can be brought to and stored at your home or other forms of storage where the empty containers are brought to your home, filled by you and then returned to a temperature controlled warehouse for storage purposes.
Consider The Various Types of Self Storage
Each type of storage has benefits and downfalls. The stand alone - garage style units may not be as secure as you'd like (though most have very high security measures), the PODs mean that they take up space in your yard and the containers that are brought to your home and later to a warehouse may have limited hours of access. Before you settle on a self storage unit be aware of any restrictions that are in place before you make your decision as to which one is yours!
Self storage is also an option for businesses who have difficulty in storing records in archives due to space limitations. For many businesses, these self storage facilities mean the difference between paying crippling rental costs of additional office space and paying a reasonable fee for quick and easy access to necessary records. For those of us who work at home and often have limited space available for storing documents and records, a self storage facility can be the answer to our problems!
Different Sizes of Self Storage
Another one of the significant benefits of self storage is that most facilities offer a variety of sizes designed to suit everyone. Whether you're in need of a small amount of storage space (say a room of furniture) or a larger space, you're most certainly going to find something that works for you! Want to learn more? Check out our article all about different self storage sizes.
Shop around when searching for self storage options and make sure you fully understand any restrictions on access that might be in place prior to agreeing to rent any space. You don't want to find yourself with items in self storage that you can't get to when it's convenient for you. Typically self storage units (the garage style) are available twenty four hours a day and seven days a week and are secured with locks that you provide. Pod and container style storage facilities often do have restrictions on access (and may in fact charge a fee for access). Be sure to read all contracts completely before signing!