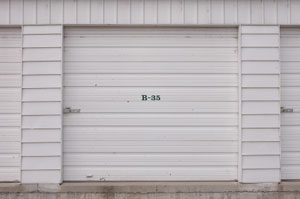 One of the most serious decisions you'll need to make when considering self storage or mini storage facilities is the type of access that you're going to need to your belongings. Some storage facilities charge fees for access, others require appointments to be set in advance and still other self storage facilities will set specific access times in advance that you can access your belongings.
Most of Us Work During Normal Business Hours
While time restraints may work for some of us, the majority of us do work during normal business hours making it even more difficult to set an appropriate time to gain access to our self storage or mini storage facilities.
Many Self Storage Facilities Offer Around The Clock Access
Fortunately, today this is not the same as it was a few years ago when there were more traditional storage methods that severely hampered your ability to gain access to items stored in self storage or mini storage facilities. The advent of more and more competitive markets has resulted in even those mini storage and self storage facilities that might have limited access to normal business hours becoming aware that since consumers had so many options available to them that it was beneficial to them to allow access practically around the clock. It's not a good rule of thumb to assume that you'll have 100% free access to your belongings in self storage facilities but you'll want to carefully determine what access you will want before you make a final decision on which facility to use.
Taking Time Off Work Just To Access Your Storage Unit
Logistically access to your self storage areas can be a nightmare if you don't do your homework ahead of time. Just think about all of the things you need to do, such as how to get your items into the facility if you're being told you can only access the self storage unit between 8am and 5pm Monday through Friday. This means you'd have to take time off work and you'd have to find someone to help you that would also be willing to take time off. This is not a cost effective unit to have if it's going to require you to take time off from work!
Portable Self Storage Units Are A Great Solution
Today, there are companies that actually offer storage units that are portable and the self storage company will bring a container to your home, allow you to pack it at your own pace and then they will pick up the container and return it to their facility. While this service will most likely incur some sort of a service fee, it may be worth the few dollars you're going to pay to have that amount of unfettered access to your belongings.
Where Will You Park When Accessing Your Mini Storage Unit?
If you're planning on a unit that requires that you bring your personal belongings to them, typically the garage type units that seem to be popping up all over the country, you're going to need to find out what the rules of that particular property are regarding access. If you have very heavy property to be stored, the closer you can drive up to the self storage unit clearly the better, though many do have designated parking areas that are not always convenient to your particular unit. Some self storage facilities do have parking right near the units and some even allow you to pull your vehicle right up to the self store containers. You'll want to find out all of the rules that may apply to any self storage company before you agree to sign any contract.
What If Your Unit Is Not On The First Floor?
Some self storage facilities are multi units and may extend past the first floor. If this is the case again you're going to need to make decisions about the size and weight of the items you're storing in a self storage facility and what the access to those units are. You may need to use an elevator to get items to a second floor, you may need access to a forklift or other services that the self storage company provides for a fee or you may be able to request assistance from the facilities staff members.
Free Help From The Self Storage Facility
There are other options that may be offered by self storage facilities including (but certainly not limited to) staff that for a fee picks all of your property up at your home and packs them into your unit, allows you to hire a truck or van for a fee (or as an incentive to win your business), in house equipment such as carts, trolleys, ladders and others (again some offered for free while others are fee based) or other options that may vary from self storage company to self storage company. Don't forget to ask about all of the available services and take advantage of those that will be helpful to you (especially any free services) when you're considering self storage.
Accessing Your Stuff In Your Unit
Now that you've determined all of the access for storing your personal belongings at a self storage or mini storage facility you now want to know how you go about accessing your belongings in the event that you need to retrieve something or want to add to it. You'll want to determine if there are specific access rules such as times when you may access your mini storage or self storage area, are you allowed to send someone else to retrieve materials from your self storage unit and are the employees of the self storage company allowed to access your belongings (with your permission) to assist you.
Summary
There are many questions regarding access to self storage and mini storage facilities and you'll want to make sure that all of those questions are answered to your complete satisfaction prior to signing a self storage contract. It's not very helpful to you if you are so seriously limited in accessing your belongings if you know you're going to need to go in and out of the unit. Be sure to thoroughly investigate all access to self storage and mini storage before you sign your contract, once you've agreed it's difficult to change the rules!